The start of summer break brings additional honors and funding awards for UT faculty and students: UT Space Institute Names New Director, Cinema Studies Professor Wins Telly Award; UTIA Assistant Professor Receives GPN's Forty Under 40 Award; UTIA Professor and Graduate Student Win ARER's Best Article Award; CEHHS Students Receive 2022-2023 Fulbright Awards; UT Announces 2022 EURēCA Winners; Religious Studies Alumnus Receives Charles H. Reynolds Award
---
University of Tennessee Space Institute (UTSI) Professor and H.H. Arnold Chair John Schmisseur has been selected to serve as the institute's next director and as associate dean in the Tickle College of Engineering, effective August 1. Schmisseur first came to UTSI in 2014 after spending 23 years in the US Air Force. He is a Fellow of the American Institute of Aeronautics and Astronautics, a Fellow of the Air Force Research Laboratory, and has numerous other Air Force and aeronautics accolades. He earned his bachelor's and master's from the University of Texas in aerospace engineering in 1990 and 1992, respectively, and his doctorate from Purdue University in 1997 in aeronautics and astronautics.
---
Elaine McMillion Sheldon, assistant professor of Cinema Studies in the School of Art, recently won a 2022 Telly Award for her documentary film, Tutwiler. The film, which is a Silver Winner in the Television: Public Interest/Awareness category, takes audiences into Alabama's only maximum security women's penitentiary, Julia Tutwiler Prison. It also explores the Alabama Prison Birth Project, helping expectant and new mothers learn childbirth and parenting skills while dealing with the pain of being separated from their children.
---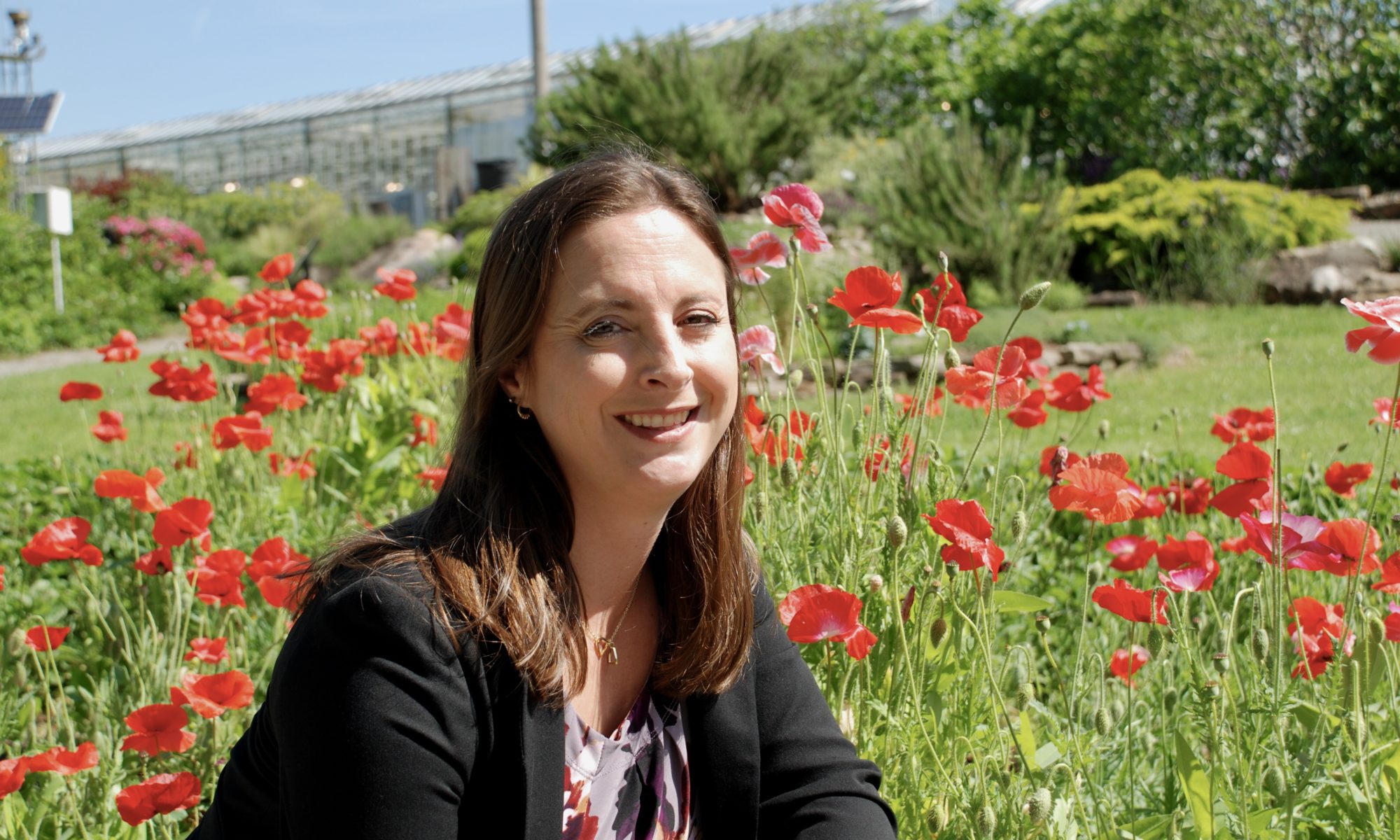 Alicia Rihn, assistant professor in the Department of Agricultural and Resource Economics at the University of Tennessee Institute of Agriculture, has received the Forty Under 40 Award by Greenhouse Product News for 2022, an award that recognizes remarkable young talent in the horticulture industry. This year's class marks the eleventh year of the program, which recognizes horticultural professionals who will lead the future of the industry. Since its inception, the program has identified 400 individuals for this honor. The award is highly competitive, with this year's program receiving a record number of nominations.
---
UT Institute of Agriculture professor Andrew Muhammad and then graduate student Emily Greear have won the 2021 Best Article Award by the Agricultural and Resource Economics Review. They will be recognized at the 2022 Northeastern Agricultural and Resource Economics Association's annual meeting June 12-15 in Mystic, Connecticut. Muhammad and Greear are being honored for their research entitled "Tariff Elimination and the Competitiveness of Wine-exporting Countries in Japan." In this study, they obtained estimates to simulate the impact of trade agreements on Japanese wine imports and assess the relationship between tariffs and exporter competitiveness.
---
Three students from the College of Education, Health and Human Sciences (CEHHS) have been selected for 2022–23 Fulbright student awards. In partnership with more than 140 countries worldwide, the Fulbright US Student Program offers opportunities to passionate and accomplished graduating college seniors, graduate students, and young professionals. More than 2,200 Fulbright awards are earned by US students annually, giving them the opportunity to study, conduct research, exchange ideas, and investigate critical issues facing the world from a global perspective.
---
The Exhibition of Undergraduate Research and Creative Achievement (EURēCA), led by Undergraduate Research & Fellowships in the Division of Student Success, took place on April 25, 2022. This year's event was hosted in UT's Student Union with 997 students showing 654 projects from a wide range of disciplines and methodologies. On May 2 during a closing awards ceremony, participating colleges presented a total of 91 awards for excellence in undergraduate research and creative achievement.
---
Charles H. Reynolds served as head of the Department of Religious Studies from 1980 – 2001. After his passing, the department decided to create an award in his honor that recognizes a distinguished alumnus or alumna each year. This year's recipient is Andrew Hoyal ('75), currently an attorney in Seattle Washington.