The beginning of August brings; the dean of UT AgResearch is honored with ASABE award; an engineering professor earns NSF Extension for Special Creativity; the dean of the College of Nursing is elected to two local advisory boards; a UTIA Engineer is named a fellow by ASABE; a UTIA publication is awarded a 2020 Educational Aids Blue Ribbon by the ASABE; a professor in the Department of Chemistry is named an 2020 ACS fellow.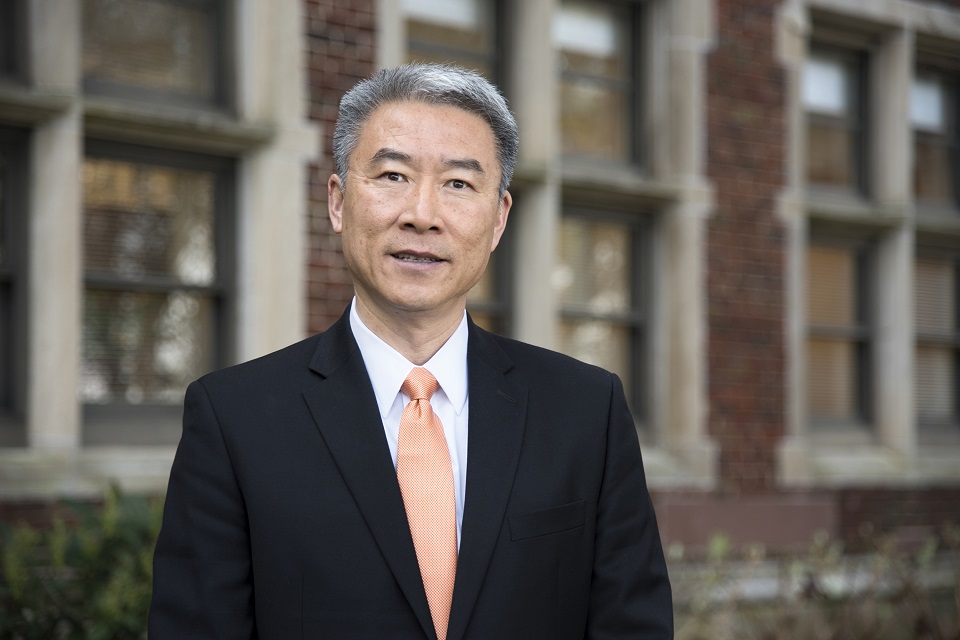 Hongwei Xin, who leads the agricultural research program of the University of Tennessee Institute of Agriculture, has been recognized for his global leadership skills.
Xin, a biosystems engineer who serves as Dean of UT AgResearch, is the recipient of the 2020 Lalit and Aruna Verma Award for Excellence in Global Engagement presented by the American Society of Agricultural and Biological Engineers (ASABE). The award, which recognizes leadership in global initiatives concerning animal production environment, welfare, and sustainability, was presented July 15 at the society's annual international meeting, which was held virtually due to the COVID-19 pandemic.
Professor T.G. Nieh has received a two year extension to his current National Science Foundation (NSF) project, "High-entropy Alloys Strengthened by Coherent Precipitates," in the Metal and Metallic Nanostructures program for Special Creativity. The award recognized Prof. Nieh's vision and pioneering works on precipitation hardening in high entropy alloys.
The NSF description of an "Extension for Special Creativity" follows. "A Program Officer may recommend the extension of funding for certain research grants beyond the initial period for which the grant was awarded for a period of up to two years. The objective of such extensions is to offer the most creative investigators an extended opportunity to attack adventurous, "high-risk" opportunities in the same general research area, but not necessarily covered by the original/current award."
Victoria Niederhauser, dean of the UT College of Nursing, has been selected to serve on the Board of Directors for two Knoxville organizations.
"Dr. Niederhauser is a recognized leader who is passionate about helping Children's Hospital continue to provide the best possible expert care to our community's children," says Joe Childs, chief medical officer of East Tennessee Children's Hospital. "She also understands the importance of educating tomorrow's nurses about the complexities of pediatric medicine. She is a great addition to our board of directors."
Being named a fellow in professional organizations is a lifetime achievement in the academic world. Decades of service and problem solving are reflected in this single word and Alvin R. Womac, professor in the Department of Biosystems Engineering and Soil Science at the University of Tennessee Institute of Agriculture, can now add it to his long list of accomplishments.
Womac was honored with the grade of Fellow at the 2020 annual international meeting of the American Society of Agricultural and Biological Engineers July 13-16. He has been a member of ASABE for 32 years. Womac has been part of the faculty at UTIA since 1992 and is being recognized by ASABE for discoveries and developments in equipment systems for spray application technology and biomass logistics systems.
A publication authored by two University of Tennessee Extension specialists has been given the highest honor by a national professional society.
Cotton Nitrogen Management in Tennessee (Publication W 783) has been awarded a 2020 Educational Aids Blue Ribbon by the American Society of Agricultural and Biological Engineers (ASABE). Educational Aids Blue Ribbon Awards are given to informational materials that contribute to the understanding of agricultural and biological subjects outside the traditional classroom setting.
John Larese, professor in the Department of Chemistry, has been named an 2020 ACS Fellow.
The primary purpose of the ACS Fellows Program is to recognize and honor members of the American Chemical Society for their outstanding achievements in and contributions to the science and the profession and for their equally exemplary service to the Society.
"I have truly benefited by my service to ACS and LSAC and by all of the great individuals who have contributed to my scientific endeavors and career," Larese said. "I'm especially proud of my effort in leading the science/design/funding case for the VISION Spectrometer at the SNS and the training of future scientists in the use of neutrons and novel materials. Clearly without the support and patience of my wife Maryann and children such pursuits are impossible."