The second half of May brings; a professor in the Tickle College of Engineering honored with Pioneer in Power Award; the College of Veterinary Medicine named a new Associate Dean for Research and Graduate Studies; a MABE Alum received the Prestigious Henry Granjon Award; a retired director of the U/T Gardens received the American Public Gardens Association Award of Merit; UT Extension named a new director of 4-H Youth Development; and nine students in TCE's Department of Nuclear Engineering earned Nuclear Energy University Program Awards.
Professor Yilu Liu works on the forefront of smart-grid technologies as the UT/ORNL Governor's Chair Professor for Power Grids. Still, she was surprised to learn that she won the 2020 IEEE Power & Energy Society Wanda Reder Pioneer in Power Award.
The research-focused Liu often defers nominations to younger research colleagues, so this award was a mystery at first. This recognition was fueled by Volunteer Spirit, it turned out. "It took me a while to find out it was cooked up by a bunch of my former UT Knoxville students," she said. "They never stopped contributing to our Vol family, from their research work when they were here to helping promote UT after they have left."
The Pioneer in Power award was established to foster more diverse leadership by supporting career advancement, networking, and education of women in the electric power and energy industry. Liu was cited specifically for her innovative contributions and leadership in synchrophasor-based wide-area monitoring and control systems.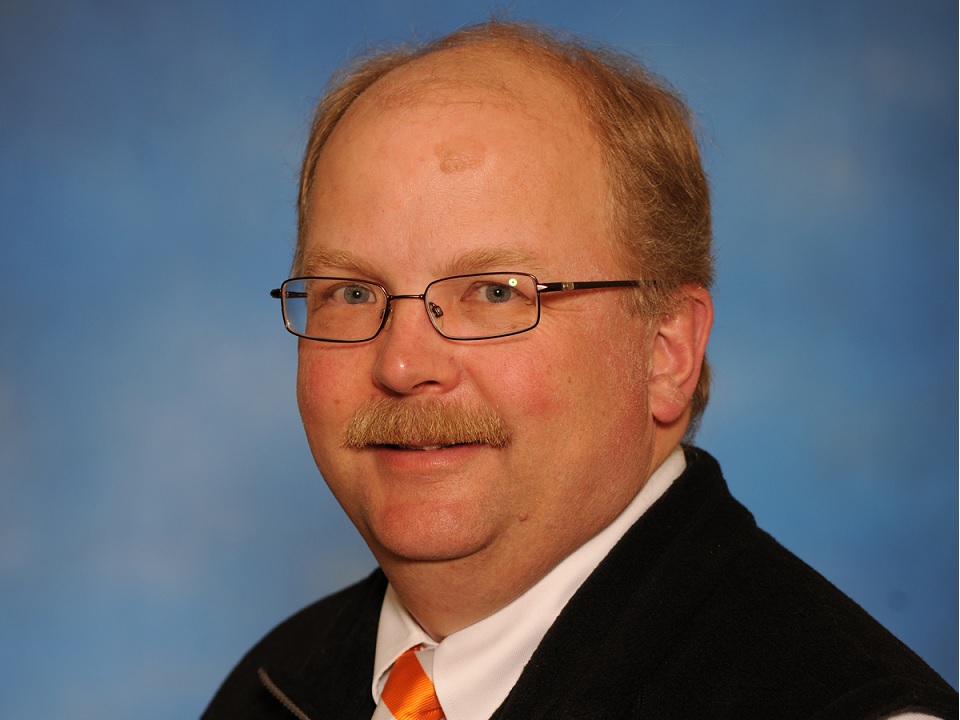 The University of Tennessee College of Veterinary Medicine has named Dr. David Anderson as its new Associate Dean for Research and Graduate Studies. Anderson had previously served as department head of the college's Large Animal Clinical Sciences for eight years.
Dr. Jim Thompson, college dean, praises Anderson's leadership abilities. "Dr. Anderson has effectively led our department of Large Animal Clinical Sciences," says Thompson. "He has advanced basic, translational, and clinically-relevant scientific research not only in our college, but throughout the University of Tennessee, Knoxville, the UT Institute of Agriculture, and the Graduate School of Medicine."
While his clinical expertise is in surgery of beef and dairy cattle, sheep and goats, llamas and alpacas, and pigs, his research interests include surgery, pain management, biomaterials, and translational regenerative medicine. Anderson says he's honored to have the privilege of working with faculty, staff, and students to advance research for human and animal health. "The research communities at UT offer exciting opportunities to solve complex problems through collaborative teams within and outside of the university system." Anderson says. "My hope is to create a transformative culture where we can accelerate research and its translation for the good of society."
Former doctoral student Mohan Subramanian was recently named the recipient of the 2020 Henry Granjon Category C (Design and Structural Integrity) Award from the International Institute of Welding (IIW) for his paper, "Heterogeneous creep deformation behavior of functionally Graded Transition (GTJs)."
The award is given annually in four categories to an author of a paper devoted to research in welding technology or a related subject with the hope of stimulating interest in welding and allied processes among young people.
Subramanian received his PhD in engineering science from UT in 2019 and was advised by UT-ORNL's Governor's Chair Suresh Babu.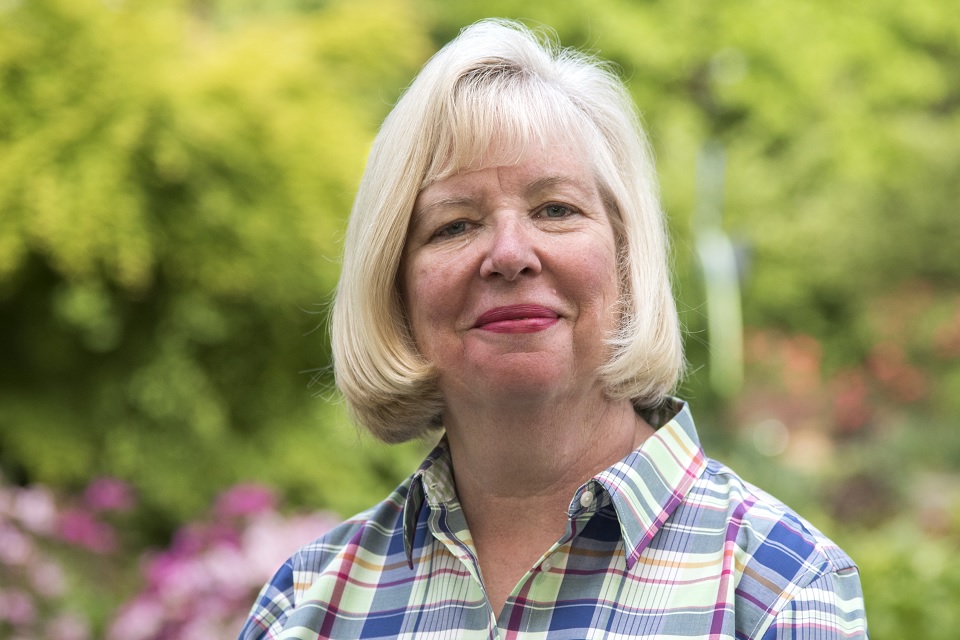 Susan Hamilton, the recently retired director of the University of Tennessee Gardens, has received the American Public Gardens Association Award of Merit for 2020.
The award recognizes an American Public Gardens Association member who has performed with distinction in the field of public horticulture and has excelled as a public garden professional. The award is a career capstone for Dr. Sue—as Hamilton is known to garden enthusiasts and professionals throughout Tennessee.
Dr. Sue retired at the close of 2019 after a 37-year career with the UT Institute of Agriculture. Perhaps her most crowning achievement was envisioning how a 10-acre set of All-America Selections ornamental trials could be converted into a state botanical garden that includes flowering ornamentals, woody specimens, an arboretum and three separate sites located across the more than 400-mile length of Tennessee. Together the sites test and display thousands of plants and landscaping concepts. From the gardens themselves to their added children's structures, water features, sculptures and hardscapes, Dr. Sue engaged students and community partners to create outdoor spaces to enhance the teaching, research and outreach mission of the university. More than 100,000 people enjoy the UT Gardens sites annually.
A familiar face is moving up in the ranks to lead University of Tennessee 4-H Youth Development across the state. Justin Crowe has been named Director and Statewide Program Leader for 4-H and will start in this role on June 1, 2020.
Crowe was active in 4-H programs as a student, completing a variety of projects and competing in team judging contests in many categories. He also held various leadership roles as a student at the county, regional and state level. After completing his bachelor's degree in behavioral sciencs from Freed Hardeman University, Crowe began his professional career with 4-H in Davidson County, engaging urban youth in hand-on learning experiences for five years. Since 2008, Crowe has served as Extension Specialist in the statewide 4-H Youth Development Office. Over the course of his career, Crowe has received more than $5.2 million in funding to support Tennessee 4-H youth programs. Crowe also holds a master's degree in education from Tennessee Technological University.
As part of the US Department of Energy's (DOE) ongoing commitment to educating the next generation of nuclear scientists and engineers, it annually awards educational grants to qualifying undergraduate and graduate students through its Nuclear Energy University Program (NEUP).
This year, nine students in UT's nuclear engineering program received awards: seven undergraduates, and two graduates. The scholarships are worth $7,500 to qualifying undergraduate students and up to $155,000 over three years to qualifying graduate students for educational fellowships.
2020 Scholarship Winners:
David Burgess, sophomore
Ethan Deters, junior
Bradley Balltrip, senior
Ketaki Joshi, senior
Charles McSwain, senior
Madison Ratner, senior
Elizabeth Smoak, senior
2020 Fellowship Winners:
John Hirtz, First-year PhD candidate
Alexandre Solomon, Second-year PhD candidate
Since 2009, 452 undergraduate scholarships to students from 58 US universities and colleges and 243 graduate fellowships to students from 44 US universities and colleges have been awarded.